Plantar fibroma is a condition that causes your feet to form deep connective tissues, leading to discomfort and aches for afflicted individuals. If this is a problem, you should know the importance of using high-quality shoes that provide comfort and reduce pain.
Good thing it is possible to combine style and comfort when looking for a pair suitable for you when you have this condition.
This quick list will review 10 of the best shoes for plantar fibroma that men and women alike can buy.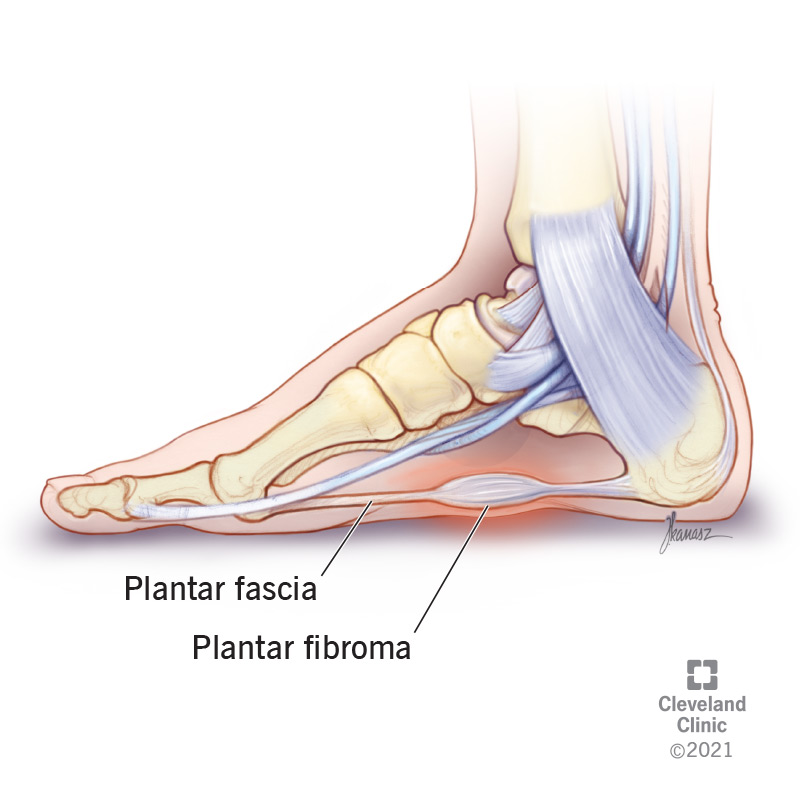 Related: Best Crossfit Shoes for Plantar Fasciitis in 2022
Best Shoes for Plantar Fibroma

Gravity Defyer G-Defy Orion Athletic Shoes for Men and Women
Gravity Defyer is well known for providing quality footwear for people with foot issues and the G-Defy Orion athletic pair is no exception. It has a patented spring system that provides great shock absorption from the ground up. This footwear is extremely comfortable and gives flexibility and breathability for relief when suffering from plantar fasciitis and plantar fibroma.
The natural heel cup keeps your foot securely in place and the added cushioning prevents sore knees and heel spurs. The insoles of the G-defy are removable.
This allows for custom orthotic support should you need one. It is quite affordable for a shoe that promises relief from foot pain.
Related: Best Crossfit Shoes for Plantar Fasciitis in 2022

Orthofeet Lava Pain Relief Sneakers
This sneaker from Orthofeet is lightweight and has great cushioning that is suitable for people with foot and heel pain, neuropathy, and plantar fibroma. It gives comfort all the way up to the knees, hips, and lower back.
The design helps reduce stress on the joints, enhances stability, and improves the ease of walking for plantar fibroma sufferers. The soft upper also has an extra foam padding that protects your feet.
If you're still unsure of what footwear to buy for plantar fibroma, you may want to try out these pain relief sneakers from Orthofeet. Orthofeet allows for a 60-day wear test so you can try out their shoes for up to 60 days.
They guarantee giving you a comfortable and pain-free experience or they will give your money back. Orthofeet provides free shipping and returns so if you're still on the fence, this might be the best pair for you.

Fitville FV-SM-211 Rebound Core Extra Wide Walking Shoes
Unlike narrow sneakers, this extra-wide walking footwear by Fitville has a wide toe box to prevent jamming your feet. It is available for both men and women and the price is reasonable for the value you're getting. The Fitville sneaker has an additional increase in arch support for foot pain relief. This is very helpful for people suffering from plantar fibroma or fasciitis.
The shoe consists of 3 mesh layers. It can automatically adjust the temperature to relieve foot fatigue. This ensures your feet will always stay dry and comfortable all day. You can even use custom orthotics for this shoe as the insoles are removable.
Finally, the Fitville Rebound Core has 5 colorways to choose from. These include majolica blue, sandy grey, black, ivory white, and army green.

Vionic Men's Walking Shoes
The Vionic men's walking shoes are made from 100% leather and have a genuine rubber sole. The footbed is textile-covered EVA and is removable. Additionally, a 0.5" built-in elevation on this footwear ensures a smooth transition in its heel-to-toe strike zone for added comfort.
Suppose you have problems with foot pain or are suffering from plantar fibroma. In that case, this shoe has a flexible and cushioned outsole and a breathable upper to reduce stress and fatigue from your day-to-day activities.
Finally, you won't have second thoughts once you buy this sneaker as it has received the APMA (American Podiatric Medical Association) seal of acceptance. Now that is a huge deal!

Youyun Widening Velcro Shoes for Men and Women
For people who have a variety of issues on their feet like plantar fibroma, plantar fasciitis, or general foot swelling and pain, the Youyun Velcro shoe is a great solution for your problems.
An adjustable Velcro buckle on the upper allows you to freely adjust the shoe body. It is ideal for individuals whose feet swell or get uncomfortable when wearing shoes for a long time. The heel also has a triangular structure and is filled with elastic cotton. This gives you a more stable stance and reduces the chances of a sprain.
Furthermore, the Youyun outsole is made of rubber and has great durability. You are guaranteed that it will not deform over time. It is also equipped with anti-slip particle films to increase friction with the ground. These widening Velcro shoes are available for both men and women.

Z-CoiL Pain Relief Freedom Slip Resistant Footwear
Z-Coil footwear is known for its patented coil in the heel. It reduces the impact on your feet by up to 50%, drastically reducing your foot, leg, or back pain.
This is also ideal for people suffering from conditions like plantar fibroma or fasciitis because it has a built-in and rigid orthotic that protects and supports the foot. It also has extra cushioning added in the front to guard your feet and toes. What we liked about this sneaker is that it's available for men and women.
If you have a partner or a loved one you'd like to pair up with, the Z-CoiL definitely fits the bill.

Fear0 The One High Arch Support Comfort Walking
The majority of orthopedic sneakers you can buy online are usually not known for being fashionable. They focus more on comfort than style. This is where the Fear0 excels in. The brand meshes form and function for good-looking yet effective shoes. The One by Fear0 relieves foot pain while simultaneously providing comfort to the entire foot area.
There are 2 insoles included when you buy this footwear. One is for everyday wear while the other is an all-in-one pain relief comfort insole. It has a built-in heel cup, arch support, and extra cushions perfect for people suffering from plantar fibroma.
The sneakers also come with a reusable bag so you can bring them with you anytime and anywhere. Finally, they work great for both men and women.

Dr. Comfort Endurance plus Extra Depth Shoes
For individuals with foot pain problems but still wish to be physically active, Dr. Comfort offers an athletic pair of shoes with soft leather and a breathable mesh to make it comfortable for everyone.
The footbeds of this sneaker are removable so that you can insert your own orthotics should you prefer to do so. The insole has gel pods in the forefoot and heel and a nice cushioning from heel to toe.
Moreover, the heel counter also offers extra stability and lateral support to be as comfortable as possible with your day-to-day activities. It is available for both men and women.

OrthoComfoot Men and Women's Loafers & Slip-Ons
Do you suffer from painful foot conditions like plantar fibroma, plantar fasciitis, or neuropathy? The arch support insole present on the OrthoComfoot loafers for men and women improves your foot and leg alignment to ensure overall comfort in your day-to-day activities.
The slip-on design has dual side goring for an easy on-off. It has a canvas upper that is meticulously sewed to make it as durable as possible.
The orthotic insoles give your feet a pillow-like support. On the other hand, the rubber outsole is made from durable rubber so you can use it for both indoor and outdoor activities.
There are up to 6 colors of the OrthoComfoot shoes for you to choose from so you can select which design looks best for you. It's also one of the more affordable shoes on this list. Now if that doesn't appeal to you….

OOFOS OOmg Shoe Active Recovery Footwear for Men and Women
Last on our list of the best shoes you can buy if you have conditions like plantar fibroma, plantar fasciitis, neuropathy, or other types of foot pain is the OOFOS OOmg shoes active recovery footwear for both men and women. The design of this sneaker is simple, lightweight, and flexible. It allows a much more fluid movement because of its minimalist construction.
The footbed enables your foot to have a natural motion as it cradles and supports the arch. It reduces stress on the feet, knees, and back. The foam absorbs more impact than traditional shoes and it also can minimize odors.
This footwear by OOFOS is also washable so you can keep it clean after using it for long hours.

Best Shoes for Plantar Fibroma Buying Guide
Price
Most shoes that support people suffering from plantar fibroma are normally pricier than regular sneakers because they have extra cushioning and more advanced insoles. There are cheap and expensive brands we have put out in this list so that you can select which sneaker works best for you. All shoes for Plantar Fibroma have their pros and cons.
Protecting your feet and your wallet should always be considered.
Orthotics/Support
Orthotics are a great way to alleviate pain or reduce pressure, especially on your feet if you suffer from plantar fibroma, plantar fasciitis, neuropathy, and the like. Having ready-made or customized gel or foam pads in your footwear to redistribute your body weight to lessen foot stress when you're on your day-to-day activities.
Most shoes recommended on this list have removable insoles to accommodate orthotics or they have their own cushioning to keep you as mobile as possible.
Comfort Level
If you don't have orthotics and would like to buy a sneaker ready to wear from the get-go, then you shouldn't skimp out on comfort. If you suffered from plantar fibroma, chances are you already know your choice of footwear should address this demanding and painful condition.
Buying a sneaker with great cushioning and the ability to absorb shock greatly is important so you don't have to be the person who always slows down the group.
Exercises for Plantar Fibroma explained (video)

Frequently Asked Questions
Can I still use regular sneakers when I have plantar fibroma?
Most people suffering from plantar fibroma question whether they can still use their old, non-specialized pair of sneakers. While we recommend shoes with specialized support, we are here to tell you that as long as you have orthotics and they can easily be inserted on the insoles, your old sneakers can still be your go-to footwear on a day-to-day basis.
Don't forget that support and comfort are still the primary factors to consider so you can have as pain-free an experience as possible if you're going to use an old pair.
What characteristics should I look for when shopping for shoes for my plantar fibroma?
Always look for sneakers with great cushioning and shock absorbency when purchasing a pair. Having those features allows the dispersal of your body weight nicely so that your condition won't cause you pain and inflammation from moving all day.
Your comfort level is always the utmost priority so as not to hinder your regular activities.
What are the treatments for plantar fibroma?
You can buy over-the-counter topical solutions and they should be able to reduce or remove your symptoms with continued use. Physical therapy is also another alternative to reduce pain and inflammation on your foot. It improves blood circulation and breaks the tissue down on your foot.
Apart from these, go for orthotics and supportive shoes so you can always stay as comfortable as possible.
Related Foot care Guides