Are you looking for the best shoes for surgeons? It could be that you are a surgeon or you want to get a gift for your surgeon friend. In either case, the shoes will help a surgeon remain comfortable over long working hours. That's because they have a soft upper and cushioned sole that curves around your feet, giving you the ultimate protection.
We have reviewed ten of the best hospital-use shoes, to help you pick the right shoes for surgeons. Let's dive deep into it.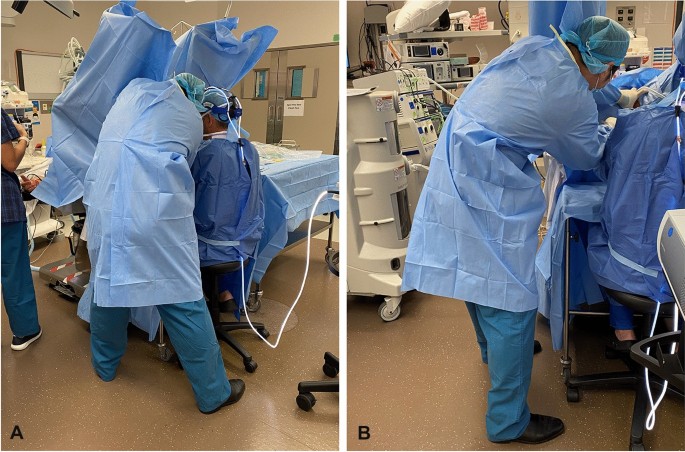 Jump immediately to the FAQ section
Best Shoes for Surgeons
Merrell Men's Encore Gust Slip-On Shoe
The Merrell Men's Encore Gust Slip-On Shoe comes with a durable M-Select grip sole that enables you to maintain traction on slippery hospital floors. Besides, it has an Ortholite insole that provides great comfort and performance when working for long periods. It has a 2-inch heel lifts your foot, preventing discomfort when walking.
Apart from the Ortholite insole, the shoes also have proprietary air cushions in the heels to absorb shock as you walk. The shoes also have an EVA molded foot frame that embraces your foot to enhance comfort levels.
What else would you expect from such a polished slip-on shoe with a padded collar and a supportive sole?
Dansko Professional
You can choose between a fabric and leather upper with these shoes, depending on the one you prefer the most. You will still get maximum comfort and breathability regardless of the kind of material choose. Besides, the shoe is great for both men and women surgeons while on their usual hospital rounds.
It has a durable polyurethane sole that will last a long time. The sole is in two parts – a 2-inch heel and a bent 0.75-inch platform, making it easier for you to walk in the shoes.
You will also like this shoe because of its Cabrio leather and high-gloss shine for a dressy appeal. Removing surface dirt only requires wiping with a simple soft, dry piece of cloth.
Related: Sanita Vs Dansko Clogs

Crocs Specialist li Clog
The Crocs Specialist li Clog is a fully synthetic shoe for surgeons looking for comfortable footwear at an affordable price. With these shoes, you will have everything you need to protect your feet, leaving them comfortable as you work. If you are often asked to take on long shifts in hospital wards, these shoes will provide you with all the comfort you need.
Thanks to their all-synthetic construction, the shoes require little or no maintenance. All you need to do is clean then in soapy water and leave to dry.
After that, you can slip the shoes over your feet and keep working. Besides, the shoes have thicker metatarsal and toe regions, protecting your feet from spills and falling objects.

Skechers for Work Men's Balder Slip Resistant Work Clog
Working in hospital wards can drain you of energy, especially if you have to keep moving around for long hours. That's why you need a specially-designed pair of shoes that protect your feet while providing comfort. For that reason, you should buy Skechers shoes for working men.
You will get a pair of comfortable synthetic leather shoes with a rubber sole. The 1-inch heel works together with the padded footbed to provide shock-absorbing capabilities for all-day comfort. Besides, the outsole is OSHA-compliant and 100 percent slip-resistant.
The included ventilating ports enhance the breathability of these shoes. Even better, it comes with a removable PU insole that keeps you comfortable at work.

VANGELO Professional Slip Resistant Women's Work Sneaker Shoe
The best shoes for surgeons should also be fashionable, especially if it is for women. With that in mind, VANGELO has designed this particular pair of shoes with a feminine look. The upper is made from genuine leather whose breathability is enhanced using mesh material.
You will also like that the shoes have the American Pediatric Medical Association's endorsement and footwear for use by medical professionals.
It comes in an easy-to-wear slip-on design that saves you time when you have to be on urgent hospital rounds. In addition to that, the shoes have a ventilated design and are 100 percent slip-resistant, making your steps easier.
Besides, the Ortholite removable insoles are comfortable and supportive when walking or standing for a long time.

VANGELO Professional Slip-Resistant Clog Men Work Shoe
Apart from women, VANGELO has made shoes for male surgeons. Like the shoes for women, the VANGELO Professional Slip-Resistant Clog Men Work Shoe features a slip-resistant sole that keeps you stable throughout your shift at work.
Besides, the specially-designed shoes have an anti-microbial function, making it possible to easily clean the shoes.
The American Podiatric Medical Association recommends it as being great for professional wear. Due to its EVA foam body, the shoes are ultralight, comfortable, and supportive when walking and standing for long.
The shoes come in size 4 to 16 according to US standards. It also has a removable Ortholite insole that absorbs shock as you go about your work.

OOFOS Unisex OOCloog Post Exercise Active Recovery Footwear
It is important to wear shoes that allow as much natural motion as possible on your normal working day. It is with that in mind that that the manufacturer of this pair of shoes created them. The shoes come with a proprietary footbed that curves around your foot's arches, reducing stress and strain.
No matter the length of your workday, the shoes will save you from pain in the lower back, ankles, and knees.
The shoes have a 100 percent leather upper, lined with breathable synthetic material for extra comfort. It has a rubber sole that absorbs impact by 37 percent more than traditional shoes.
With that, your feet won't feel greatly pressured. For men whose shoe size straddle between two sizes, the manufacturer recommends sizing down.

Crocs Unisex-Adult Bistro Graphic Clog
Here is another pair of shoes for surgeons from Crocs, a leading player in this particular industry. It comes with a synthetic sole that provides you with the traction you need to carry on with your work throughout the day. The manufacturers recommend the shoes for healthcare, hospitality, and food service workers that move a lot.
If you have a long shift, the soft, lightweight shoes will take you through without a hassle. Besides, the sole is 100 percent non-slip and perfect for all types of floor surfaces. They are suitable for men and women looking to work in a hospital setting safely.
Notably, the shoes are easy to clean and maintain, given that all you need is soap and water.

VANGELO Professional Slip-Resistant Men's Work Sneaker Shoes
The VANGELO Professional Slip-Resistant Men's Work Sneaker Shoes feature a professional slip-resistant design that gives you traction as you go about your work in the hospital wards. Its manufacturers have completely adhered to the ATSM industry standard and earned a recommendation from the American Podiatric Medical Association.
That speaks volumes about the quality of work that has gone into making this particular shoe. It has a genuine leather upper that combines with a mesh lining to remain breathable throughout a long working day. Besides, the Ortholite removable insoles provide comfort and support for the entire duration of your working day.
Finally, the non-marking rubber sole has a unique style that firmly holds onto hard, slick surfaces, keeping stable.

Keen Utility Men's PTC Slip-ON II-M
The Keen Utility Men's PTC Slip-ON II-M has durable roofing that protects your feet from falling objects and spills around the hospital. Its upper features a durable but soft PU material that remains comfortable over a long period of use. Besides, the shoes have patented toe protection that wraps over your toes, providing ultimate protection.
But that isn't the only thing you will love about these shoes – they also have a slip-resistant and oil-resistant non-marking outsoles that keep you grounded for longer. That means you can confidently carry on with your work without worrying about keeping your feet protected. Finally, the shoes meet the industry ASTM standards, making them as good as any other.

Best Shoes for Surgeons – Buying Guide
If you work in a hospital setting, you must wear shoes that protect your feet from harm. In such a workplace, you have to grapple with falling objects and spills of biological materials. Apart from protecting your feet, the right shoes should also remain comfortable when working over long shifts.
We have prepared a comprehensive buying guide to help you choose the right shoes.
How to Buy the Best Shoes for Surgeons?
The following are some of the features you should look for before buying shoes for surgeons:
1. Stability
One of the things a good pair of shoes would do for you is to keep your feet stable over long working hours. As such, it should be compatible with your stature and physique, ensuring you can stand and walk as you work. If you have arched feet, the shoes should mold securely around them, ultimately protecting you from injuries.
2. Comfort
A pair of shoes for surgeons should be comfortable enough to enable you to remain standing for as long as it takes. Even if the surgery takes place all day long, the shoes should remain comfortable throughout. That brings us to the composition of the sole, which should be adequately cushioned to absorb any shock that comes from standing for long hours. Additionally, the upper part of the shoe should have a soft lining. It should also be breathable to release any heat that accumulates around your feet.
3. Durability
When you buy shoes for surgeons, you should consider whether it can last for long or not. Since a surgeon walks a lot, it is necessary to have shoes that can resist wear and tear. Ideally, the shoes should have a strong built that lets them last for months, if not years.
That may mean paying attention to the material used to make the shoes – whether it is genuine or synthetic leather. The kind of sole a shoe has also matter. In that case, a rubber outsole is the most durable.
4. Ease of Cleaning
Workers get exposed to chemicals, germs, and other biological hazards in a hospital setting. Thus, shoes for surgeons often get submerged in the dirt, necessitating frequent cleaning. If the shoes are easy to clean, they will ease pressure on you, especially when maintaining them.
That's why you should always go for a pair of slip-on lace-less shoes that require cleaning with soap and water.
5. Slip-resistant
For hygienic reasons, the floors of hospitals are solid materials, which are easy to clean. This has an effect on the safety for staff walking and running around during the day. A tiny bit of fluid can cause accidents and injuries. It's advisable to look for certified shoes with slip-resistant soles.
6. Autoclavable shoes for operating rooms (bonus feature)
In really demanding environments, such as surgical rooms and labs, you should consider autoclavable footwear. Most of the times these are synthetic clogs (not in the material EVA, like Crocs), which you can treat to 120° C to kill all bacterias and other living organisms, still attached to your shoes.
Best shoes for Surgeons explained (video)
Frequently Asked Questions
What are the best shoes for surgeons?
The best shoes for surgeons are comfortable, durable, stable, and easy to clean. They are also lace-less and have a simple slip-on design that makes them extremely easy to wear.
What type of shoes do surgeons wear?
Surgeons mostly wear slip-on shoes that take no effort to wear. Their shoes are also made with a thick, comfortable sole that protects the feet by absorbing shock.
Why do surgeons wear clogs?
Surgeons wear clogs to protect their feet, legs, and backs from pain for standing for long hours. Besides, clogs are easy surgery clogs are easy to wear, comfortable, stable, and durable. With that, they can stand on their feet for long hours without feeling the impact.
Do you wear socks with surgeon clogs?
Not really. Clogs are comfortable enough for you to wear without any socks. Besides, feet in socks may unnecessarily slip around, exposing you to possible injuries. If you must wear socks, then it should be half-socks, which leave part of the skin exposed.
Where can I buy shoes for surgeons?
We recommend you buy shoes for surgeons at Amazon, the largest online retailer with a wide variety of shoes for surgeons and unbeatable deals. If you are looking for shoes for surgeons to buy, we have reviewed some of the best.
Related Shoe guides