Last Updated on November 2, 2022 by Nicholas
Shuffling burst into the dance scene in the 1980s and 1990s, and it quickly evolved as a popular rave routine at music festivals, nightclubs, and parties. Shuffling involves repeatedly moving your heels and toes in a T-step combined with various matching arm actions.
Since then, many sneakers have been developed to ensure dancers can execute their complex shuffling dance moves while ensuring their feet are safe and protected. This list will give you 10 recommended sneakers that work best for shuffling.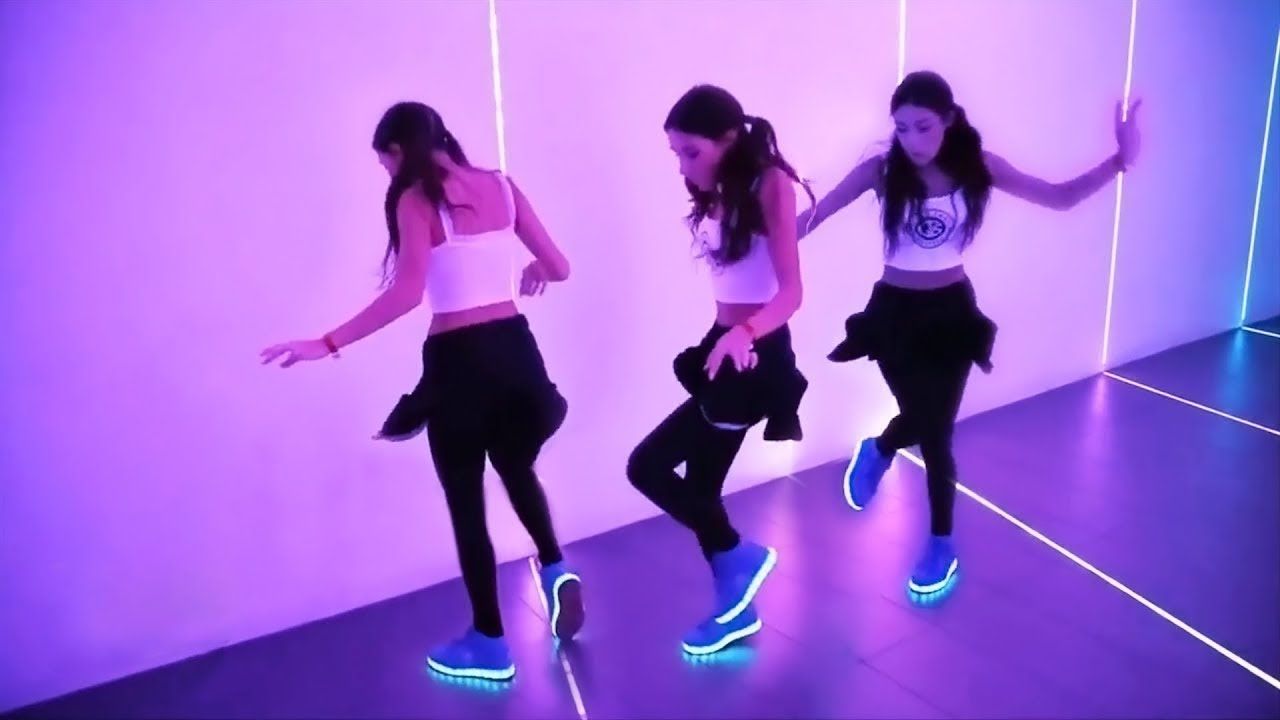 Related: Top 10 Best insoles for sneakers
Best Shoes for Shuffling
1. Odema Unisex High Top LED Shoes
Looking good while dancing and shuffling come easy when you're wearing this flashy high-top sneaker by Odema. Its accompanying bright lights with up to 7 different light modes and an auto change mode that's sure to impress onlookers are powered by the rechargeable battery that's included. You can pick and choose different lights from the hidden switch button in the sneakers.
Being unisex, men and women alike can confidently show their shuffling moves without hesitation. The heel measures approximately 1", providing ample shock absorption.
The sneaker has a rubber outsole and considering that it has lights embedded inside, it surprisingly has great traction and grip on any surface.
Odema offers a variety of colorways to choose from so you can match the style to your personality. Buying a pair comes with a 30-day quality guarantee, making this one of our top picks for the best shoes for shuffling.
2. SANYES USB Charging LED Dancing Shoes
The SANYES LED dancing shoes are the perfect sneakers to accompany you during important events like competing in dance showdowns, attending parties, or celebrating the holidays.
This dancing shoe has LED lights on the outsole that's sure to make you the life of the party. Charging the lights can take up to 2-3 hours and can provide you with up to 8-10 hours of great lighting time.
The SANYES pair has different light colors to choose from. A slow and fast auto change mode is available to keep your spectators at their feet. The hidden switch button inside the sneakers lets you mix them up accordingly.
Additionally, you can make the LED lights twinkle for a more intimate appeal. The lining material on the insole is made with cotton fabric, promoting comfort when shuffling. Finally, the leather rubber sole provides a good grip on the floor when you perform on stage.
3. Softance Fiber Optic LED Light up Sneakers for Men and Women
Light-up shoes are a must when it comes to shuffling. The crowd tends to focus more on your feet when you light your footwear up. This then promotes better visibility and appreciation of your shuffling abilities.
These softance LED sneakers provide you with up to 5-8 hours of light when you use them. Thanks to its USB charging cable, you can charge both sneakers simultaneously. A full charge takes roughly 2-3 hours only.
The hidden switch button inside the sneaker can easily control the light on/off. The hidden button shouldn't affect your overall comfort. The fabric on the upper gives the spectators a colorful visual display.
With soft and light materials, the pair is breathable and should pose little stress or strain on your feet as you shuffle your way into the hearts of the spectators.
4. WONZOM High Top LED shoes for Men and Women
WONZOM utilizes a lace-up, hook, and loop design to ensure the sneaker is secure as you shuffle your way on the dance floor. The tightness is easy to adjust. Additionally, a soft and breathable mesh is on its upper for a more comfortable dancing performance.
The upper also has holes in it for maximum airflow. The outsole is made of skid-proof rubber with a hexagonal texture to prevent accidental slips as you wow the crowd with your moves.
3 hours of charging via its hidden USB charging port provides up to 7 hours of lighting on the LED. The sneaker has a hidden control button to help customize the lighting pattern. Alternatively, you can use the included remote control to manage the light modes conveniently.
WONZOM provides multiple colorways for their high-top sneakers and you can choose between them to fit your dance crews' theme and personality.
5. Pastry POP Tart Sneaker for Men and Women
For your shuffling needs, there are a lot of sneakers that offer great flexibility or movement without flashy LED lights. One of those is the Pastry POP Tart sneaker for men and women.
The dancing sneaker is designed to make people take immediate notice of you on the dance floor. It even works great as everyday casual wear. The grid style of the sneaker takes its inspiration from the classic hip-hop culture of the Bronx and New York City.
The durable upper has perforated panels providing breathability. The lace-up front ensures your sneaker stays fit during your routine. You can finally say goodbye to sneakers that randomly fly out as you shuffle onstage. Pastry uses a memory foam insole for shock absorption.
The outsole meanwhile is made of rubber which provides great grip as you shuffle on any surface. The sneaker is wearable by both men and women. This means your dance crew can easily achieve a uniform look.
6. Smithmelody Dance boots for Men and Women
The Smithmelody dance boots for men and women work great for people who like dancing ballet, ballroom, and shuffling. As the boots use a split sole for their outer, it enables you to make quick and easy turns without the fear of accidentally sliding or slipping.
The suede sole approximately measures 0.5" and is comfortable to wear even during long hours of practice or performing.
The upper is made of canvas material which is soft and breathable. The lace-up design is fashionable and looks eye-catching at first glance. Some may even enjoy wearing the pair as their everyday casual footwear as it looks great when paired with many clothing styles.
The boots come in different colors so that both men and women can enjoy wearing them while shuffling.
7. PP Fashion Korean Style High Top Platform Fashion Sneakers
The PP Fashion high-top sneakers are specially designed for people who enjoy partying and going to nightclubs. They are also a great sneaker choice for individuals who like dancing and shuffling as the anti-skid rubber sole protects your feet from sliding accidentally.
It has a classic design that everyone is familiar with especially with people heavily involved in the shuffling scene. A lot of dance groups wear them due to their flexibility and comfort.
The inner material has a mesh lining to ensure your feet won't get too strained as you practice your shuffling in the studio. They are easy to wear, too.
While retaining the classic lace-up design, they also use a Velcro strap to ensure the sneakers will not accidentally fly out during your dance routines.
Finally, the pair has star decorations in the straps that are sure to get the attention of the crowd as you shuffle your feet on the dance floor.
8. Clarks Cloudsteppers Urban Mix Sneakers for Men
Take your shuffling routines to the next level with these sneakers from Clarks. The Cloudsteppers are super lightweight making your every move feel like you're walking on air. The 'cushion soft' technology that Clarks utilizes on this shoe makes your feet very comfortable.
It is as if you aren't even wearing anything as you do your thing on the dance floor. It is a versatile shoe that works great whether you're practicing in the studio or performing for a crowd.
This sneaker by Clarks has a heel height of approximately 1.41" and has an ample amount of shock absorption. The rubber sole has great traction and works well on any surface appropriate for dancing.
The OrthoLite footbed is removable for easy cleaning given that your sneakers are guaranteed to accumulate dirt over time. Finally, the Cloudsteppers series from Clarks has a multitude of colors. You can easily match it with the color of your dance crew or to fit your personality.
9. Shinmax Fiber Optic LED Shoes for Men and Women
The Shinmax Fiber Optic LED shoe for men and women has a similar look and feel from one sneaker earlier on this list. It differs by having a fashionably decorative pattern with the upper being made from high-elastic fabric.
This makes for a more breathable feel whenever you're wearing it during your dancing sessions. Aside from being a great sneaker for shuffling, the Shinmax LED shoes can also be your everyday casual shoes as matching them with your clothing is very easy.
This LED shoe has 7 color options to choose from and 4 flashing modes. It is a great eye-catcher as you do your shuffle routines at festivals, parties, competitions, and the like. Buying the sneakers comes with a USB charging cable and an instructional manual.
You can fully charge it in 2-3 hours through the hidden charging port on the shoe. The lights can power and entertain the crowd for up to 5-8 hours depending on how you use them.
10. DIYJTS High Top LED Sneakers for Men and Women
Picking different colors for your LED sneakers to light up the night is made fun with each press. The DIYJTS high-top sneakers have 7 static colors and 4 dynamic modes that you can change any second as you shuffle and entertain the crowd.
The shoe is made from high-quality PU leather with a cotton fabric lining. It ensures your feet stay cool and dry thanks to its moisture-wicking ability. It also prevents odor build-up.
Wearing the sneakers for hours won't make your feet feel tired at all. The mesh insole makes it more comfortable for you to shuffle and dance for extended periods. The lights on the outsole have a capacity of up to 3-5 hours.
Charging it to full charge takes only about 2-3 hours via a compatible USB cable. The charging port is located outside of the shoes so you don't have to worry about getting hurt.
Shoes for Shuffling explained
What to look for in the Best Shoes for Shuffling
Comfort
Wearing a flashy shoe for show but ending up having sore feet after hours of dancing is a huge concern. As you may know, shuffling involves the intricate use of your feet with its complex dance moves.
Therefore, you have to make sure you stay as comfortable as possible in order to execute your moves successfully and impress the crowd while you're at it. Look for lightweight shoes with good padding that absorb shock.
Durability
As shuffling makes you use your lower body parts more than your upper torso, your sneaker of choice will definitely take more pounding than usual.
Your shuffling shoes should therefore be sturdy enough to withstand significant use and abuse. Don't cheap out on them because you may spend more constantly needing to buy replacements.
Can I wear any shoes for shuffling?
Generally, any sturdy shoes should work. Athletic shoes work really well with shuffling as their outsoles are durable and are great for quick turns and sudden movements. It is better to test your footwear to know how it will feel as a shuffling pair.
Conclusion
Shuffling is an intricate dance routine with complex foot movements. In order to execute a great shuffle dance performance, wearing proper sneakers is important. A good pair will ensure you're always protected and able to execute your best routine yet.
Related Shoe reviews