Cashiering is one of the most important roles in any retail store. Checks and balances are done at the end of the day so as a cashier, you should always be in tip-top shape to manage the counters well. Aside of company uniforms, you need a good-fitting pair of shoes for cashiers for all-day comfort
Consider yourself lucky if your workplace has comfortable chairs as other businesses require you to stand all day. It is therefore important to have shoes that won't strain your feet as you do a full day's worth of cashiering duties.
In this article, we will provide you with the best shoes you can buy right now to have the best support for your feet all day.
Have a specific question? Jump to the FAQ section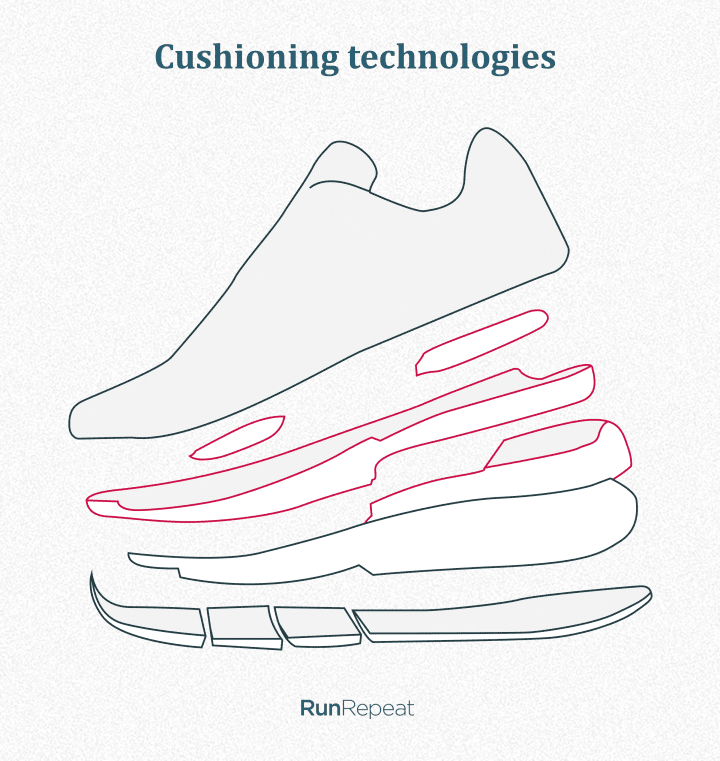 Best Shoes for Cashiers

Skechers Relaxed Fit Work Shoes for Men and Women
Standing all day at the cashier counter is easy if you're wearing this relaxed fit work shoe by Skechers. The Skechers work shoes are slip-resistant and have a memory foam foot bed for cushioning.
The relaxed fit allows you to have a roomy and comfortable experience. It is also lightweight and flexible so you won't have to worry about it hampering your routine at the job.
The upper mesh material is 100% synthetic. It is water and stain resistant so accidental spills at the grocery shouldn't be a problem. This work shoe is available in various colors so you can select one that matches your style. 
It is also available for both men and women so you can partner up with your co-worker if you like to keep your footwear uniform.

New Balance 626v2 Industrial shoes for Women
Combining style and protection at work is easy with the New Balance 626v2 industrial shoes. It has a sporty silhouette that gives you a comfortable fit and a soft familiar feel so you can work all day without the fear of hurting your feet.
These industrial work shoes have an all-leather upper giving you a secure fit and durability that you can count on. It is not just ideal for standing at the cashier, you can also use it to walk around and attend to other retail needs as you see fit.
The outsole is slip-resistant. New Balance specifically designed the pair with safety in mind. It provides great traction and a good grip on any surface. There is an internal shank for added stability so you can stay comfortable all day.

HKR Women's Non-Slip Work Shoes
As a cashier, standing all day is almost always a requirement on the job so if you're looking for work shoes that are made from natural materials and are breathable at the same time, look no further as the HKR non-slip work shoes for women are exactly what you might just need.
The pair features an elastic slip-on closure with a small tab at the back so you can easily slip it on, unlike other lace-up shoes.
The cushion design softens with every step you take while the rubber outsole keeps you safe and stable on any floor surface.
To sum it up, the HRK non-slip work pair is attractive, functional, and won't hurt your wallet.

Fila Women's Memory Workshift Training Shoe
The Fila memory workshift training shoe for women is a recommended footwear for retail employees and cashiers alike because of its nifty features.
Because of its versatile construction, you can be at ease without sacrificing performance and protection. The sneakers are highly slip-resistant and their rubber outsole protects you from slippery floors. The pair is also designed to keep you upright at all times which is great for cashiers when required to stand for long hours at the job.
This work shoe is made from durable leather and synthetic materials to provide a solid performance every day. Lastly, it has a lightweight memory foam sock liner and midsole to provide cashiers with optimal comfort.
Fila is known for producing high-quality but affordable sneakers so you're definitely getting your money's worth with the memory workshift training shoe.

Dr. Scholl's Shoes Women's Ruler Loafer
Dr. Scholl's shoes are famous for utilizing comfortable insole technologies for their footwear, making them a good choice for cashiers to wear while on the job.
The insole comes with anatomical cushioning for optimal comfort all day. This loafer from Dr. Scholl's has a shaft measuring approximately ankle-high and has a heel height of approximately 0.98".
The materials of the shoe are made of faux leather that makes the pair fashionable to wear at the counter.
Aside from being soft, the pair has feel-good linings and easily slips on the feet because the inside gore has extra flexibility for an easy on/off experience. There are a lot of colors to choose from so you can select which one works best for you.
Price is the only drawback of choosing Dr. Scholl's shoes. They are normally pricier than others, but if it isn't an issue then this is a great choice for cashiers to wear.

Clarks Women's May Marigold Slip-On Loafer
If you're going for a cleaner and classic design look, then you won't go wrong with this loafer from Clarks. It's made from 100% extra soft leather and the signature may marigold stretch gore, making it a perfect everyday wear when you're doing cashiering duties.
It looks great on any uniform even if you're wearing jeans, skirts, or pants while on the job.
The ortholite footbed makes it comfortable for you to stand for longer hours. The soles are made from thermoplastic elastomers to provide good grip and traction on any surface.
The heel height is approximately 2" so you'll have proper posture as you do your everyday duties at work.

Crocs on the Clock Clog Slip Resistant Work Shoes for Men and Women
The Crocs slip-resistant work shoes for men and women lives up to its name as a recommended footwear for cashiers. It is comfortable to wear for long hours on the job because it is lightweight and doesn't have the traditional lace up mechanism.
If you've worn Crocs before, you should know by now that they are also very easy to clean.
Cashiers love wearing Crocs because the treads are slip-resistant and are perfect for busy work environments. It reduces your risk of accidental slips and falls, making it the ideal choice for cashiers working in retail, restaurants, and other service industries.
This clog slip on works for both men and women so you can partner up with your colleague if you like uniformity in the workplace.

Avia Avi-Union II Non Slip Shoes for Women
This slip-resistant work shoe for women is ideal for cashiers who are on their feet all day. It is comfortable on your feet even as you work long hours at the counter because it is lightweight and provides all-day comfort.
The shoe also works as a great walking shoe for travel so you don't have to change your footwear when your shift ends.
The material is made from 100% synthetic leather and is water and stain-resistant. The upper ensures your feet stay dry because it is treated with Defender by Scotchgard. This shoe also has exceptional shock absorption and cushioning.
The memory foam sock liner reduces pressure on your feet so you can focus on your work all day.

Shoes for Crews Evolution II Slip Resistant Work Sneakers for Men
People who do cashiering are not just women; men can also do it quite well. Shoes for Crews has created a reliable work sneaker for men to wear at their workplace.
It is perfect in environments where the need to be ready at all times is crucial. These work sneakers have effective slip resistance to provide the traction to keep you safe on any surface. The lace up is done really nicely and gives it a low profile. This gives you enhanced comfort and stability.
The upper is knitted and breathable to keep your feet cool during long work hours. The cushioned insole is also removable so you can insert custom orthotics as you desire.
The fit is natural and comfortable. The pair is made with 100% synthetic material and repels liquid from the surface to ensure reduced hazard anytime.

Puxowe Slip-on Work Sneakers for Men
Last on our list of the best shoes for cashiers are the Puxowe slip-on work sneakers for men. This work shoe is ergonomically designed to give you cushioning and comfort as you work during the long hours of your shift.
The soft insole provides relief from foot fatigue and you'll be comfortable walking with it even for extended periods of time.
The soft lining insole is also easily removable. If you have custom orthotics, you can easily put them on the shoes. Unlike other work shoes on this list, the Puxowe has no lace-up, so you can easily slip it on. It has gore side panels that stretch for an easy on/off experience.
The pair is ideal if you're looking for a favorite pair of sneakers to wear at work.

Best Shoes for Cashiers Buying Guide
Grip / Traction
If you are in the retail or service industry, a reliable work shoe with considerable slip-resistance is important to ensure you'll have a smooth time working on the job.
Don't put yourself at risk of accidental slips and injuries by wearing sneakers that don't provide slip resistance. Great footwear with a gripping rubber outsole is your defense against any type of floor surface.
There are a lot of recommended shoes you can choose from in our handy list and all of them provide the grip and traction that you need in order to stay upright and safe at all times.
Size
When it comes to cashiering, there will be a time when you have to stand up for long hours because of the nature of the job. Your feet will likely feel sore and tired after a shift if you wear a size that is smaller or bigger than what's recommended.
An ill-fitted shoe is uncomfortable and can keep you from working efficiently. Always make sure the shoe you are wearing fits properly.
Durability
Your sneaker's durability will sometimes make or break your day when you're standing at the counter all day. It is best to invest in quality footwear so they will last a long time. Be wary of super cheap pairs as they are surely made of low quality materials.
Support
The uppers of your choice of footwear should be stain and water-resistant. They should be breathable so your feet will stay cool and dry as you work all day. The cushioning of your shoes must have shock-absorbing capabilities along with a fitting foot bed to prevent pain and impact on your feet and joints.
This contributes to the overall comfort as you work throughout your shift.
Best shoes for cashiers explained (video)
Frequently Asked Questions on shoes for cashiers
What shoes should I wear if I stand at the cashier all day?
Wear shoes that provide great grip, traction, and slip resistance as they will likely prevent accidental slips and injuries. Most importantly, wear shoes you feel comfortable in to focus more on the job rather than on your aching feet.
How can I lessen foot fatigue as a cashier?
Standing for long hours at the job may be necessary for some as most businesses tend not to provide chairs for cashiers. Proper exercise, wearing the right footwear, having supportive cushions or inserts on your shoes along with proper nail care is essential for you to have a great time while on the job.
Related shoe guides