Do Timberland Boots Make You Taller?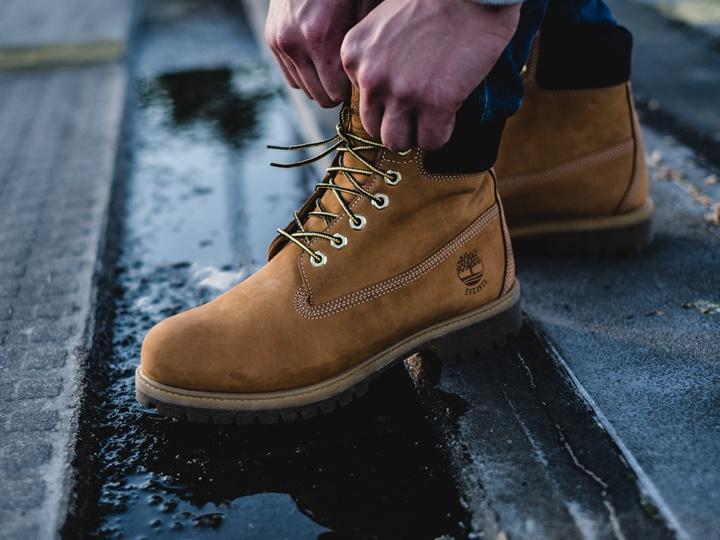 There's a lot of reasons to pick up a pair of Timberland boots. From the classic, distinctive styling that demands attention from across any room, to the rugged construction and near-invincible quality. 
But one big benefit is that Timberland boots are built tall. This means that wearing a pair of Timberland boots can add some vital inches to your height, and help you stand out of the crowd, no matter where you are. 
Of course, the fact that a good pair of Timberlands (or other quality boot) will make you look and feel taller isn't what they're designed for. It's just a happy little accident, on top of the boots looking great and performing well across the board.  
Still, that being said, here's what you need to know about putting an extra inch or two on your height with Timberland boots.  
How much height can you gain from wearing a pair of Timberland boots?
This question is surprisingly complicated, because Timberland have a huge range of boots on offer, and they all come with varying specs, including different thicknesses of heel, insole and shank, all of which can contribute to adding those couple of vital inches. 
On average, a decent pair of boots adds between 1 and 2 inches in height. This takes into account the thickness of the sole, the thickness of the insole, and any socks you might be wearing (every little counts!)
Looking through the range, the average height of a Timberland boot heel is 1.25 inches, with the tallest boots being 1.75 inches tall at the heel, meaning that these boots will normally add around 2 inches to your height, taking into account the insole and rest of the boot.  
What are the tallest Timberland boot options?
Out of every Timberland boot we examined, the boot with the highest heel is the Timberland Mt Maddsen hiking boot, with a 1.75 inch heel. 
Other good options include the Pit Boss PRO work boot, the Timberland PRO women's steel toe boot, and the Timberland Premium Waterproof, all of which have a 1.25 inch heel. 
Will Timberland shoes make me taller?
Every shoe you wear will make you taller, unless it has an ultra-slimline, 'barefoot' style of sole, popular among runners and the health conscious. 
However, boots will, on average, add a more height than shoes. This is because boots tend to have thicker and stronger soles, and an overall more rugged construction, Timberlands included. 
So yes, all Timberland boots, and most of their range of shoes, will add a significant amount to your height. 
Are Timberland boots a good brand?
No. 
Timberland boots are a great brand. 
There's a reason Timberland boots command a high price and have so much respect as a name. Every single boot and shoe they make is durable, exceptionally well made and great at what it is designed to do. 
While you might pay a little more for a pair of Timberlands, they're going to repay that cost over and over, time after time after time. 
Do Timberland boots last a long time?
Absolutely. Timberland boots are designed to be long lasting and tough. Considering that the original use of Timberlands was as work boots, that heritage stands strong, and most pairs of Timberland boots are capable of standing up to tough situations for literally years of hard use, as long as you look after them correctly. 
What are Timberland boots good for?
Honestly, you can buy a set of Timberlands for almost anything. The range is huge and expansive, with boots that are designed for the workforce, with high shanks, waterproofing, steel toe caps and other safety features. 
Other boots are built for style, though that's hardly necessary, as the classic looks of a Timberland boot stand out by themselves. Still, Timberland have recognised how much people love what they create, and offer a whole range of boots and shoes that are perfect for day to day wear, as well as nights out on the town. 
You can also buy Timberlands for hiking, for running, and for damn near anything else. In fact, it's a fair bet that, no matter what you need them for, there's probably a Timberland boot designed to do  it.
Last Updated on March 14, 2022 by Nicholas