Everyone's feet are different and sometimes you need specific support that a generic shoe can't give you. That's why we've found the 10 best Converse insoles replacement. We've also developed a buying guide so you can work out exactly what you need.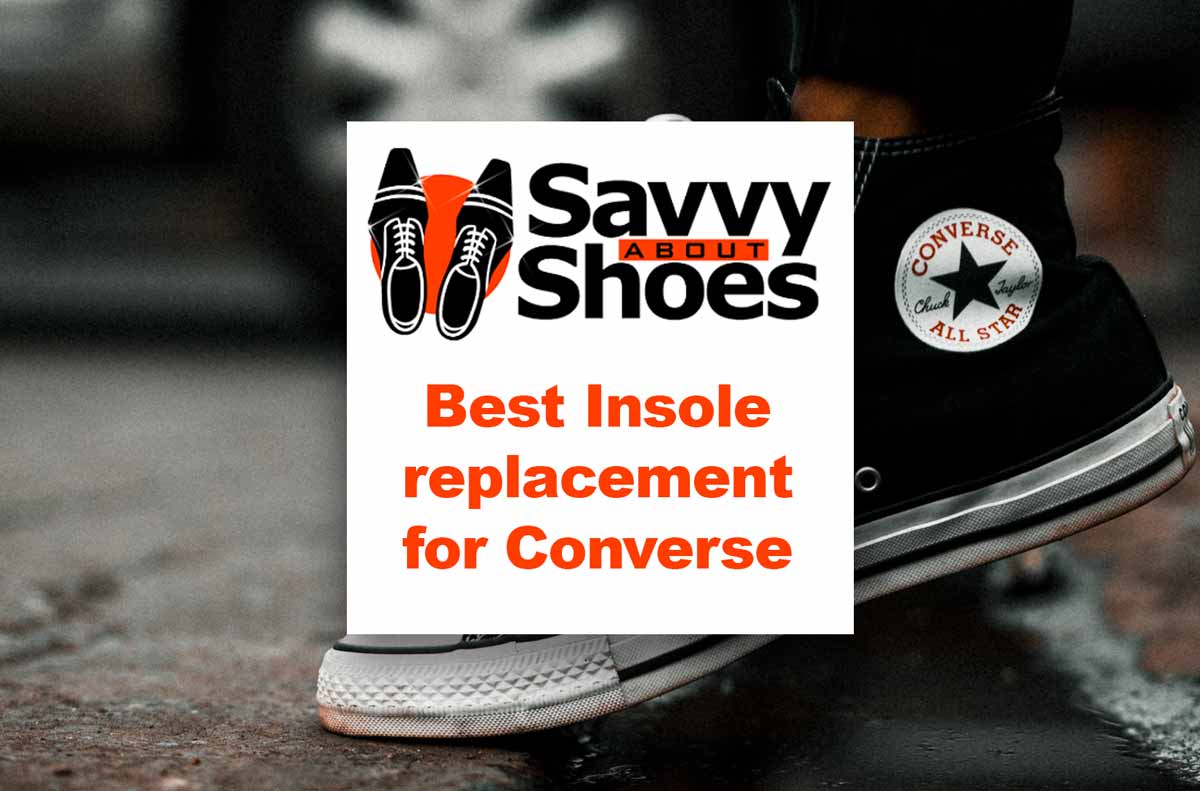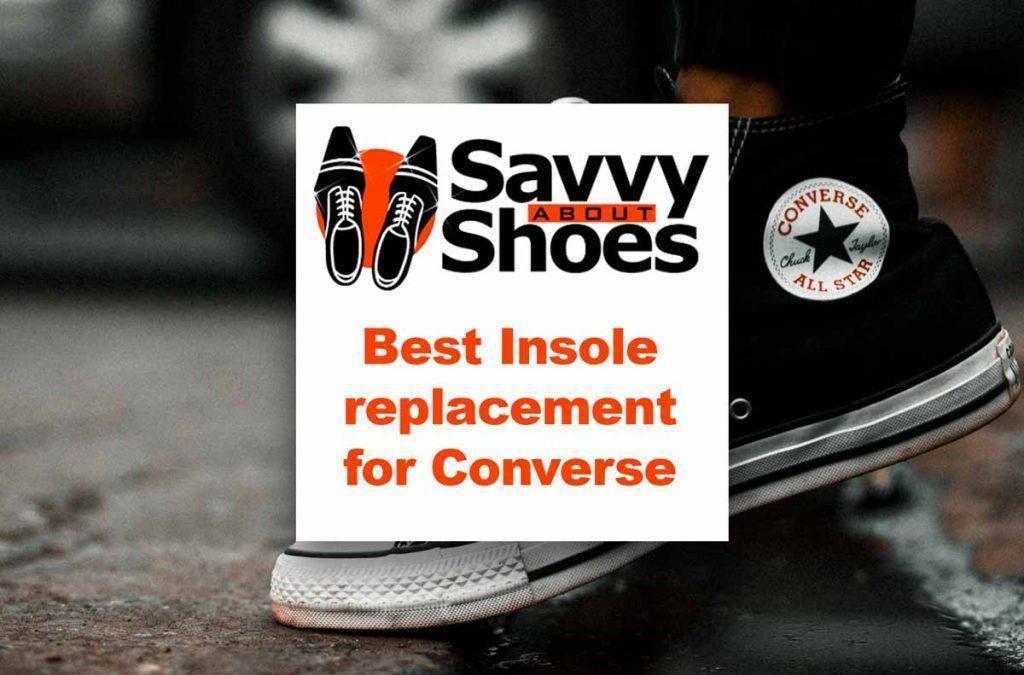 The popularity of Converse seems timeless with its wide range of sneaker designs. While they look great, their insoles may not be suitable for you.
In the end, we also have some FAQs to clear up any lingering questions. Let's find your right converse insole replacement!
Related: Best Nike Insole Replacement, Most comfortable replacement Insoles for Vans in 2022, Adidas Insole Replacement 2022
Best Converse Insoles Replacement

Physix Gear Full-Length Orthotic Inserts
The insoles from Physix Gear are incredibly highly rated, and it's easy to see why with their long list of admirable qualities. Perhaps the headline figure is the level of arch support they give you. It allows for perfect balance and support for any user, especially those with flat feet.
They are made from EVA foam and PU to give you perfect cushioning and long-lasting durability. Their ultra-thin design makes them easy to slot into any Converse as well as being able to slip them into several other types of shoes.
Versatility is a great feature of any insole as it makes them great for walking but also ball games, staking, running and more. Part of that versatility comes from the deep heel cradle to give you exceptional stability.
These insoles are great for any Converse and will make walking much easier. 
Related: Memory Foam Vs Gel Insoles, Memory Foam vs Latex Insoles: Which material is best?

VoMii PU Memory Foam Insoles
VoMii has also been able to make a fantastic insole that is well designed for maximum comfort. They come in a few basic sizes that you can then cut down to your specific needs. It allows you to get the perfect fit that is helped by them having non-slip qualities.
You'll instantly feel the difference with its high arch support and ergonomic design. It gives you plenty of stability and will make walking in your Converse more comfortable than ever. They have a dynamic design that is ideal for casual use.
The antibacterial sole will minimize any bad smells and that's aided by their breathable design. They have a gel pad underneath the heel to absorb shocks and are made from high-quality materials for the ultimate in longevity.

GAOAG Shock-absorption Breathable Insole Orthotics
While color may not be important when it comes to insoles, it's nice to have a choice and with these GAOAG shoes you get plenty of buying options. Along with a great design, the performance of these shoes is also very high.
The amount of protection you get on the heel is fantastic as it's designed to absorb impacts and will dampen any shocks. The gel feels great as you're walking and acts like a spring to support your feet and help to reduce force.
They also have a breathable material that will keep your feet as dry as possible. Added to that, you can also easily hand wash them and they'll dry out very quickly. It's a well-designed insole that will improve the feel of your Converse.

Spenco Rx Comfort Thin Lightweight Cushioning Shoe Insole
These insoles from Spenco take on a slightly different look as they are much thinner than many other insoles. They work as an insole replacement but are also thin enough to be placed over your existing insoles for additional support.
If you take a quick look at them, you may wonder how they'd be able to offer any support. Countless users, however, can testify to its quality, including many converse wearers. The material can cushion impacts and will help to reduce pressure.
The insoles are lightweight and very easy to use. They will also help to reduce the growth of bacteria and therefore improve the smell of your Converse. It's an ideal insole for those looking for a thin extra layer of protection.

Happystep Plantar Fasciitis Orthotics Memory Foam Insoles
These insoles from Happystep take on the shape that you'd usually expect from insoles. That includes a 'U' shaped heel cup. It helps to relieve any heel pain you may have while also giving you a huge level of stability.
It's the type of insole that you can trim to get a perfect fit which is very easy to do. You get medium arch support with these insoles and they have a soft cushion with the ability to fit wide feet.
They work very well as an insole replacement and can cope with a high volume workload. It's great for those who are on their feet all day or those who simply want an extra bit of support when they're wearing their favorite shoes.

Superfeet FLEXthin Comfort Insole
Superfeet is another company that has been able to make shoes that can be used in a wide variety of different situations. These can be used for athletics but can also easily be worn for day-to-day wear in your converse.
They have a flexible heel cradle that works with your feet to provide you with maximum support. It helps to keep your feet in the right position where they can then benefit from the high level of cushioning.
It can do all of this while keeping your feet cool with the moisture-wicking fabric and air holes. It's easy to get the perfect fit in your shoes and you won't have the aches and pains that you can get from a wearing regular converse for a day.

Wnnideo Full Length Thick Shoe Insole
If you wanted protection from pain then these insoles would be a great bet. They can help with the likes of plantar fasciitis, runner's knee, shin splints and many more. The level of support makes them ideal for a wide range of activities.
The great aspect of these insoles is that you could place them in your running shoes then easily switch them over to your Converse. The material is breathable and easy to clean, meaning you're not going to get any bad smells.
They are made from memory foam that is soft enough to give you great comfort and impressive stability. The quality is excellent to give you long-lasting durability, even with heavy usage.

Waki Home Orthotics Insoles
Waki Home has made these uniquely designed insoles that work to give your feet the maximum amount of support. They will release pressure from your arches and are ideal for anyone with flat feet or those who suffer from plantar fasciitis.
They are made from the highest quality materials which feel soft on your feet while also being breathable. Added to those qualities, they will work to reduce any odors, have shock absorption and long-lasting build quality.
Their more contorted design may not suit all users but they are great for those who suffer from foot problems. They are immensely comfortable and will give you all the support that you need.

ViveSole Orthotic Inserts
Whether you have a low, high or neutral arch, these inserts are going to be suitable for all foot types. They can relieve pain from plantar fasciitis as well as helping with the likes of back pain, heel pain and shin splints.
The level of support that you get from these shoes is fantastic. That is partly due to them having a firm composite material in the arch and heel that gives you plenty of stability. The foam padding will also work to absorb any impacts.
There are quite a few size options available and you can then trim them to your perfect shape. They are lightweight while still having immense durability.
They're very impressive and you get a 60-day guarantee if you're not happy with them.

Timberland PRO Men's Anti-Fatigue Technology Replacement Insole
With Timberland being famous for making durable work shoes, you'd be forgiven for thinking these are just for industrial footwear. They are, however, perfect for many different types of shoes including your beautiful Converse.
The best aspect of these insoles is their ability to prevent fatigue. They do this by absorbing any shocks with an intelligent use of energy. You'll be able to walk all day long without the usual pains you'd get from wearing a pair of Converse for that long.
As with all Timberland products, you know you're getting a high level of build quality here. They give you the protection that you're looking for while also giving you immense comfort.
Best Converse Insoles Replacement – Buying Guide
Knowing your issue
Do you have high arches? Suffer from shin splints? Or perhaps your feet get fatigued easily? Whatever it is, you should get insoles that solve the issue. Insoles have plenty of differences and you should match them with your body.
Sizing guide
Some insoles are sold by the exact size whereas others are sold with a variable size which you then cut down to your specific needs. Whichever one you choose, it's important that you're double-checking the sizing guide. Any errors could lead to a badly fitting insole.
Arch type
People either have three types of feet, a low arch, a neutral arch or a high arch. Having high or low arches can cause various problems to occur. Some insoles are best for one specific type and there are also more versatile ones that can help any type of arch.
Others won't specifically support arches and offer other benefits such as shock absorption.
Placement
All of the insoles we've looked at here are full length and are intended to completely replace your existing insole. If an insole is thin enough then it may be able to be placed over the existing one but this is rare.
As most pre-existing insoles are glued in, this means permanently removing the old one which is something to bear in mind.
Material
Foam is the most common material that you'll see as it gives you the greatest balance between cushioning, comfort, and support. The gel is also commonly seen and this is perfect for those looking for shock absorption.
Extra features
If your feet sweat easily then getting moisture-wicking and breathable insoles can be the way to go. Some can also be easily hand-washed to keep them refreshed. If you wanted insoles in multiple shoes, it can also be a good idea to look for a multi-pack deal.
What is inside converse sneakers and how to replace the insoles

Frequently Asked Questions
What are the best insoles for Converse?
All of the insoles that we have looked at here have been proven to work perfectly with Converse. The best one is the insole that most closely matches what you need.
Whichever one you pick from this list, you can't go wrong.
Are Converse insoles removable?
Technically, all insoles are removable but that term is usually reserved for insoles that aren't glued in. Converse insoles aren't removable in that respect as they'll be bonded in.
While that is true, you can remove and replace any Converse insole.
Can you put insoles in Chuck Taylors?
There is no reason any of these insoles wouldn't fit inside a pair of Chuck Taylors. You can easily replace the existing insole and get that greater level of comfort.
How do you remove the glued insoles from Converse?
For some people, the only way to remove existing insoles is to simple rip them out. While this is fine, it often completely ruins the old insole.
A method that can save the insole is to soften the glue with a hairdryer and you can then remove the old insole without ripping it.
How do you make Converse not hurt?
There are several different reasons why shoes may hurt and it may not have anything to do with the shoes themselves. Cheap socks, for example, can easily cause blisters.
A foot problem is another common issue and one that can often be solved by good insoles.
Are Converse shoes bad for your feet?
There's a reason Converse shoes became so popular and it's not because they are a bad shoe. Some shoes simply need wearing in and other times they may not be compatible with your feet.
Using a high-quality insole that is the right shape for your feet can solve a wide range of issues.
Related insoles reviews